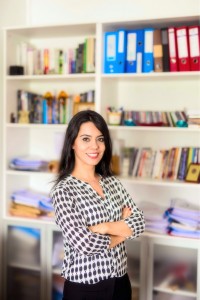 Burcu Esmer is a Senior Research Fellow at  Wharton Joshua Harris Alternative Investments Program and a  Senior Lecturer at the Wharton School, University of Pennsylvania.  Dr. Esmer earned her BSc in Economics and Minor in Mathematics from the Middle East Technical University (Turkiye) with Highest Honor (Summa Cum Laude), her MA in Economics and PhD in Finance from the University of Iowa. Dr. Esmer's primary areas of research are empirical corporate finance, banking and private equity. She investigates agency conflicts, and their impact on corporate policies. 
Dr. Esmer serves on the  Advisory Boardof Girls Who Invest (GWI). She is also the academic lead of GWI Summer Intensive Program. 

Dr. Esmer is the recipient of Wharton Teaching Excellence Reward for the academic year 2018-2019.
Please click here for Wharton faculty page
Recent Media Mentions
Private equity firms to invest $1 trillion in 2021, Marketplace, December 20, 2o21
Women in finance – has the pandemic set them back? , Wharton Business Daily, June 2, 2021
How Firms Use Pre-IPO Confidentiality to Fend Off Lawsuits, Knowledge@Wharton, August 24, 2020
Does Reducing Disclosure Mean Fewer Pre-IPO Lawsuits?,  The CLS Blue Sky Blog, Columbia Law School's Blog on Corporations and the Capital Markets, June 12, 2020
Girls Who Invest Scholars From 63 Colleges and Universities Secure Internships at Elite Investment Firms in U.S., Canada, UK, Bloomberg Business, August 7, 2019
Girls Who Invest Scholars From 63 Colleges and Universities Secure Internships at Elite Investment Firms in U.S., Canada, UK, Business Wire, August 7, 2019