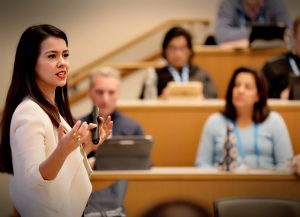 WHARTON EXECUTIVE EDUCATION
I teach various Private Equity topics in Private Equity: Investing and Creating Value ,  Securities Industry Institute and Wharton Business and Law Certificate Executive Education programs at Wharton.
Please click here for my Wharton Executive Education faculty page.
CORPORATE FINANCE FOR EXECUTIVES
Here you may find the brochure of my three-day Corporate Finance for Executives class which will be held on September1-3, 2016 at Hilton ParkSa Hotel (Istanbul)
SEMINAR IN CORPORATE FINANCE
Here you may find the lecture notes of my one-day Corporate Finance class  at  the Republic of Turkey Ministry of Energy and Natural Resources on September 19, 2014.  The presentation is in Turkish.